Industry and Technology Practice Leader
Corinne Fernandez is a Partner at Progress, and Head of the Industry and Technology Practices.
Industry and Technology Practices
She joined the firm as a consultant in 1999 to develop recruitment of CTOs and CIOs. Since 2004, Corinne Fernandez has overseen the Technology Practice working with clients in the IT sector (software and service, digital platforms), and telecommunications… In 2014, she expanded her responsibilities by also becoming Head of the Industry Practice in which she works with "high tech" firms in the defense, aeronautics, automobile, transportation, and logistics industries.
Within IIC Partners, Corinne Fernandez is a member of the Global Technology, Digital Media and Telecommunications Practice, which she led for 10 years.
Corinne Fernandez is an Independent Director of Ubisoft Entertainment, worldwide leader in video games, listed on Euronext Paris (SBF 120). She is President of the CSR Committee and member of the Appointments, Compensation and Governance Committee.
Corinne Fernandez started her career at the SNCF, in the Organization and Information Systems Division of Sernam, before joining the Boston Consulting Group as a strategy consultant in 1986. In 1988, she joined GSI where she held the roles of Marketing and Communications Director, Account Manager, and Key Account Director in Transportation, Logistics, and Distribution. In 1997, following the acquisition of GSI's outsourcing activity by Atos, she became Global Account Manager in Distribution, proposing a complete offer to her clients: e-business, payment services, outsourcing, systems integration…
From 2016 to 2019, Corinne Fernandez was an Independent Director of Coheris, a CRM and BI software publisher listed on Euronext Paris (C segment), where she was a member of the Appointments and Compensation Committee, Audit Committee, and Strategic Committee.
Corinne Fernandez graduated from HEC in 1984.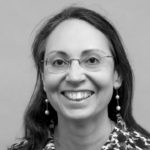 Corinne FERNANDEZ
Partner
Industry and Technology Practice Leader
Present in almost all sectors of economic activity, Progress Associés develops its sectoral expertise through practices led by Partners.
Highlighting the best talents